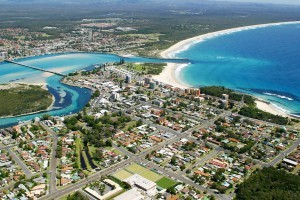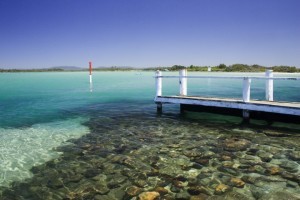 The stunning waters that surround Forster Tuncurry are enjoyed by many, and offers all kinds of watersports activities for all of the family, such as swimming, fishing, surfing, whale watching, diving and water skiing.
You'll find many superb seafood restaurants, relaxing outdoor cafes, and some really exciting specialty shops to enjoy if you're taking your next holiday here in Forster and Tuncurry.
You'll find many picnic areas are scattered around the shores of picturesque Wallis Lake, which is famous for the superb oysters that are farmed from this region. There is a modern harbour at Forster, boat ramps and a full range of marine services that enhance the lake's recreational potential. Hire a boat, launch your own or take a cruise on Wallis Lake. Also look out for pelicans, pied oyster catchers, cormorants and majestic black swans.
You'll also find arts and crafts, with many galleries and antique shops to browse through, or stroll through some of the peaceful forest tracks that are here for everyone to enjoy.